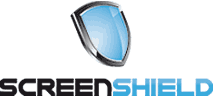 100% protection of your touch screen
Screenshield foil was developed to protect the finish of sport cars and now it is available to you. Screenshield films offer a revolutionary way of protecting your device. A combination of 100% screen protection with the option of a personalized skin guarantees uniqueness, originality and full protection of your smartphone, tablet PC, e-reader or other device with touch-screen display functionality.
Screenshield from Skinzone offers:
100% protection against scratches
100% transparency
lifetime warranty
covers already existing scratches
easy application
extreme durability
Shopping Basket
Items: 0
Price: 0.00€
Reviews
Promo
Video
Akce
We are preparing promo activities...

contact
Terms and Conditions
Claims Procedure
FAQ
Lifetime warranty
Dealer
skinzone.cz
developed in foxmedia