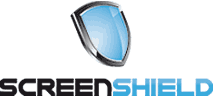 100% protection of your touch screen
Screenshield foil was developed to protect the finish of sport cars and now it is available to you. Screenshield films offer a revolutionary way of protecting your device. A combination of 100% screen protection with the option of a personalized skin guarantees uniqueness, originality and full protection of your smartphone, tablet PC, e-reader or other device with touch-screen display functionality.
Screenshield from Skinzone offers:
100% protection against scratches
100% transparency
lifetime warranty
covers already existing scratches
easy application
extreme durability
Shopping Basket
Items: 0
Price: 0.00€
Reviews
Promo
Video
Screensield warranty – lifetime warranty
What does it mean?
We will replace your Screenshield film in case it gets unintentionally scratched or torn apart after correct aplication onto your device.
Your's questions and our answers:
When can i apply for film replacement?
In case the film gets scratched or torn apart within lifetime usage of your device, we will replace it with a new one. Before you send the film to us, please take a photo of the Screenshield film failure on your device and send it via e-mail on our address reklamace@screenshield.cz . Your request will be accepted and you will be informed shortly, within 3 days, about correctness of your request. For more information about warranty conditions please refer to section Warranty conditions.
What am I supposed to do in case of acceptance of your request?
Please send your faulty Screenshield film back to us at address of our office (address):
Skinzone s.r.o.
V Zahrádkách 2756/5
130 00 Praha 3 Žižkov
We will send you a new one. You will be charged transport cost.
In which cases Lifetime warranty does not apply?
In case of evident incorrect film application. Incorrect installation can cause unsticking of the film and this is caused by nonperforming correct application method that is cleraly described within packaging (not washing hands before application, incorrect cleaning process of the surface of device display, folie gets dirt after droping it, mnot applying spray liquid on fingertips, incorrect allignment of the film, etc.) I tis very important to follow our instructions. For further information about how to correctly apply please refer to our video section.
contact
Terms and Conditions
Claims Procedure
FAQ
Lifetime warranty
Dealer
skinzone.cz
developed in foxmedia